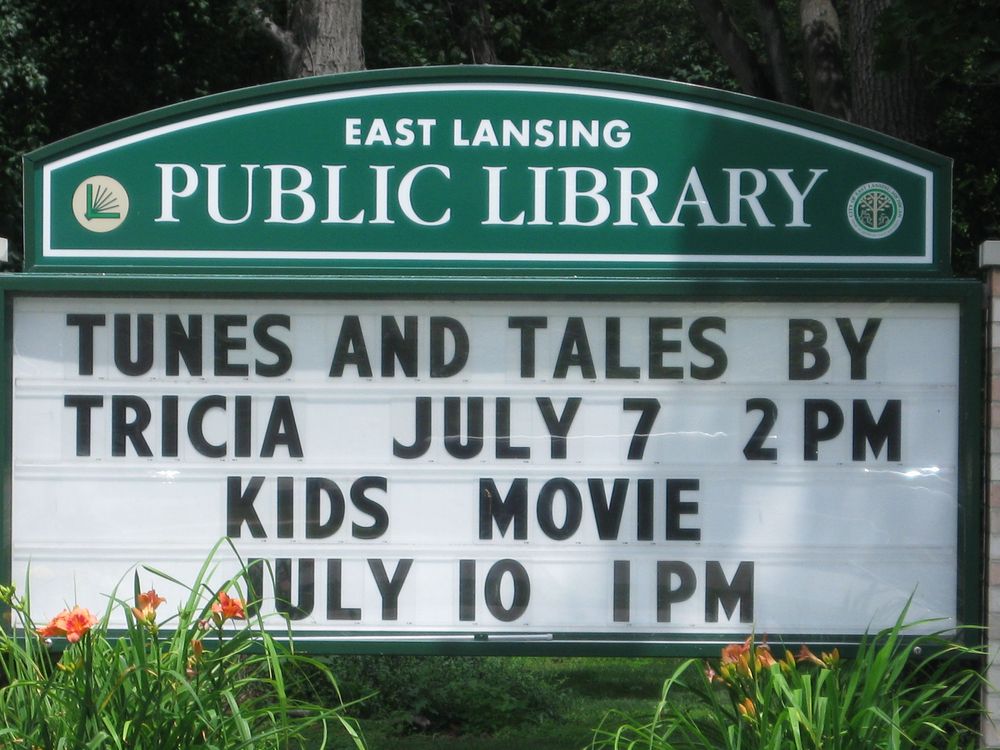 Reading books is at the heart of this musical program geared to bring books, families, and kids together in an interactive way! 
Michigan Library Theme 2023 : ALL TOGETHER NOW
More information will be coming soon about this year's theme which lends itself beautifully to tales and tunes emphasizing friendship and kindness.  We just can't wait to share them with our young families and learners!
Tricia brings books along with her to encourage young readers and their families to check out library offerings of her program segments. Literacy is always the goal in these events. Many of her tunes are based on books and/or have story connections. She holds an advanced degree in Reading Education and was a classroom teacher. She gets it. Librarians have long known that music and literacy work well together for tremendous learning gains. Everybody has a good time while learning, singing, and having fun.
Tricia is listed in the Michigan Arts and Humanities Touring Directory and as such you may be eligible for a grant to help with costs for your event. Click on the following link for further information. http://www.michiganhumanities.org.  Click on Connect with an artist, then music, and Tunes and Tales by Tricia.